Topmart Three-Layer Extended Dog Ladder Replacement Cover
Regular price
Sale price
$20.00 USD
Unit price
per
Sale
Sold out
DESCRIPTION

This set is suitable for TOPMART three-layer extended version sponge dog stairs/dog ramps
Product length, width, and height: 33.1"L x 15.7"W x 15.7"H.
SPECIFIC

The corduroy on the surface provides pets with a soft touch, and pets will feel safe when stepping on the surface.
It is easy to install and clean. The integrated zipper design makes it very convenient to put on and take off. It can be directly put into the washing machine for cleaning.
Different from ordinary sunshade, the cat claw-shaped silicone anti-slip mat is cute and has anti-slip function at the same time.
NOTE: This product size is only suitable for TOPMART 3-Layer Extended Sponge Dog Stairs and may not fit other sizes of pet stairs.
PRODUCT DATA

Product size: 33.1"L x 15.7"W x 15.7"H
Cloth cover: 0.67 pounds
Material: corduroy, brown base fabric with transparent silicone paw print.
SHIPPING INFORMATION

Delivery from remote warehouse, delivery time is 10-15 working days, please confirm before placing order. Thank you for your understanding.
Latest activities
View full details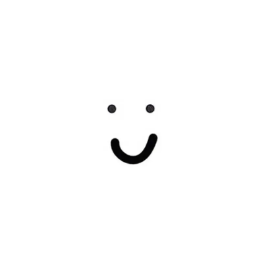 Member Points
Welcome to the TOPMART official website. We are happy to meet valued customers like you here. To express our gratitude, we have prepared an exclusive offer for you.

By joining TOPMART, you will have the opportunity to earn points with every purchase you make. You'll earn 1 point for every $1 you spend. These points can be redeemed for vouchers, with 100 points equivalent to a $1 voucher.

Imagine the possibilities! When you purchase your favorite pet stairs and ramps, you can accumulate points and redeem them for discounts on future purchases. This is our small way of giving back to amazing customers like you.


Don't miss this great opportunity to celebrate with us and enjoy exclusive offers. Visit our website today to take advantage of our buy one, get one free offer, as well as the chance to earn points and redeem coupons. Thank you for being part of the TOPMART family and we look forward to serving you even more in the future.